Mariah's Mailing Address:

C/O Mariah Carey
P.O. Box 679
Bradford,C.T
06405
(USA)



Send Uma and Mariah Fan Mail!
Send Mail to Uma or Questions about her...

Blissfully Eternal, Mariah Carey
and...Mariah Online FM (Mariah Radio)
Mariah's Rainbow Mariah Carey Bliss!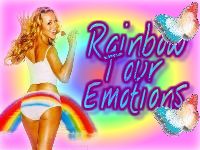 Put Us In Your Directory!
Dear Mariah Fans and Webmasters. Please right click on the banner to link to us, or just put up our link:
Http://Members.Nbci.com/L2M2001/L2MEnter.htm
We Appreciate your help!
This is Letters to Mariah's Affiliate Program. Some really original and good Mariah sites are grouped into this program. No, it's not a Mariah clique, it's an affliates program, please visit our other Mariah web designers. Thank you to Terrence of Mariah Carey Online Website, for his page design.