We have some new info. about Lifetime and Mariah, plus new polls you can go to, to vote for Mariah and some fun games you can play. There is a Mariah puzzle and a celebrity compatibilty machine you can go to. See if you are compatible with Mariah.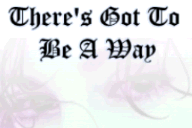 Mariah and Lifetime has been an ongoing project,
though we don't know if Mariah would approve,
it is to get Lifetime TV, to ask her onto
Intimate Portrait, by sending enough letters.
So far, the project is going great, but the new Spring season is coming up, so take out a few minutes to
let them know they they are missing the best person to have on the show!